Enterprise Resource Planning
Enterprise Resource Planning or ERP, commonly referred to as "ERP" systems is software that will allow businesses to manage their processes via a system of applications that are integrated together. This allows for the automation of many functions of the enterprise including (but not limited to) Accounting, Purchasing, Sales, Marketing, Invoicing, Demand & Inventory planning.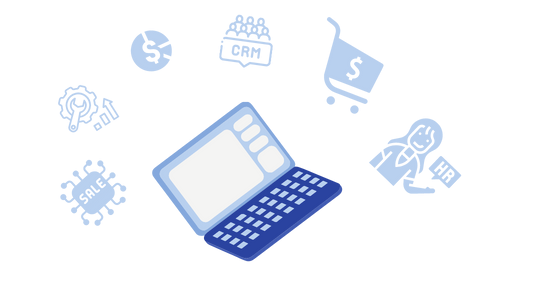 Work with ERP
ERP provides a unified and reliable data source, enabling data entry once, global sharing, and automatic connection of processes across business departments.

The company is able to strengthen process control and management mechanisms.
Why companies look for and need ERP?

Problem Solving Tool
ERP system, its essence is a management tool. What enterprises need is not ERP, but management tools and methods that can help enterprises solve problems.

Integrate Inside and Outside
The ERP system is a management system with optimized management as the core. It regards the supply, production and sales of an enterprise as a closely related organic whole.

Monitoring Funds
The ERP system enables each activity of logistics, information flow, and work flow to be reflected as changes in funds in a timely manner, so as to reflect the monitoring of funds through ERP.


Transform Business Processes
The ERP system can optimize business processes, and in manufacturing enterprises, it can further strengthen the deletion of redundant work processes and control the closed loop of work processes.

How Much We Know About ERP Software?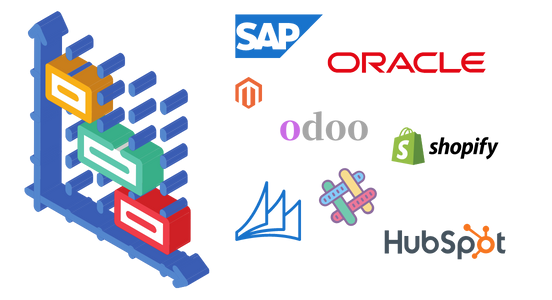 Large ERP- foreign (SAP, Oracle, QAD, Inspur)
It has the corresponding functions to support the global operation of large enterprises, and has rich solutions. However, the requirements for technical personnel are relatively high, the purchase cost and maintenance cost are relatively high, and the secondary development is difficult.

ERP for SMEs (Yonyou, Digiwin, Huice)
Focusing on one application industry, such as manufacturing ERP, financial industry ERP, and energy industry ERP, the possibility of fully adapting to business processes is limited. Due to the low price, small and medium-sized enterprises often choose it.

Odoo ERP (open source system)
An open source system that provides a platform suitable for enterprise business processes, with extensive functionality and automation as well as flexibility and budget-friendly pricing.

Types of ERP systems
Cloud ERP
No need to deploy servers, easy to use and low cost. The only thing required is a reliable internet connection.

On-premise ERP
The database is managed in-house by the company, giving you full control over your data, requiring professional technicians.

Hybrid ERP
Set according to the specific needs of the business, which can be a combination of cloud & on-premise.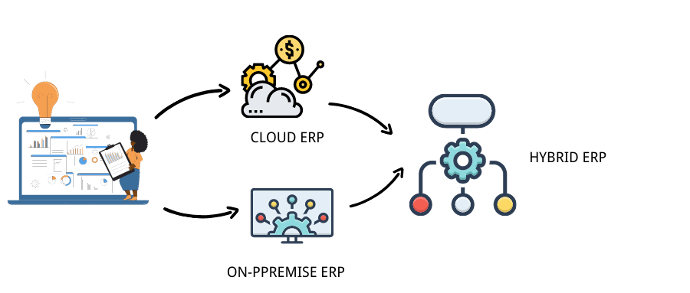 Find Odoo solutions for your business
Want to grow
YOUR

businesses!!!

Join us and make your company a better place.
Frequently Asked Questions (FAQs) about ERP
What is the erp system software used for?

ERP is an enterprise management software that connects the various business processes of the company together through the integration of the system. From the perspective of employees, individual work efficiency can be improved, and from the company level, the operation efficiency of the entire company can be improved.

Why use ERP, but the efficiency is lower?

In a group-type enterprise, each department has clear responsibilities. Using a suitable ERP will not be less efficient than not using an ERP. If you are a small business like a store, it is recommended to use a single software. ERP is to cut off the repetitive workload in fine work, and the machine does the calculation for you. ERP is never designed to let you easily finish a day's work, but to make your work well-founded and able to link up and form a closed loop.

How much does a simple and easy-to-use ERP system cost?

There really isn't an exact answer to this question. The pricing of the ERP system is affected by many aspects such as the actual functional requirements of the enterprise, the scale of the business, and the strength of follow-up services. General ERP systems range from tens of thousands to millions, and some simple ERP systems only cost a few thousand yuan.