Odoo Integration
Help your team streamline its operations by having documents and requests flow from one department to another effortlessly.
Improve communication with vendors & clients. Forget about redundant or obsolete data by having Odoo organize it for you!
Focus on odoo integration
Analyze company business processes and needs
We analyze business needs and propose the best system solution. Includes explanation of project control and reporting processes to help businesses stay on top of everything.
Customized development
Our team develops and enhances new features through technical assessments to cover all required business processes. We write files and test the system with users.
Integrated business processes with logic and choices
We believe that integrating business processes is to make the process more efficient and more suitable for each department, so while satisfying the customer's integration needs, we will make logical recommendations to delete some processes.
Clear and comprehensive visibility
We are committed to integrating the business of each department & making the reports more concise, so that managers and upper-level leaders can clearly foresee the situation of all aspects of the company and formulate development strategies.
Odoo for manufacturing companies

---
Odoo provides an
all-in-one

solution for production manufacturing.
We can integrate the workshop with production planning, and also manage customers, QC, sales, inventory, HR, payroll, accounting, purchasing, etc., we can easily in seconds Generate real-time reports and coordinate your entire business. Odoo has tens of thousands of plugins available for download, all of which can be customized to suit your business needs.
Odoo ERP really meets the actual business needs of small and medium-sized production enterprises. It is different from large-scale ERP systems, such as SAP and Oracle. Most employees have a good experience with Odoo, which is simple and easy to use.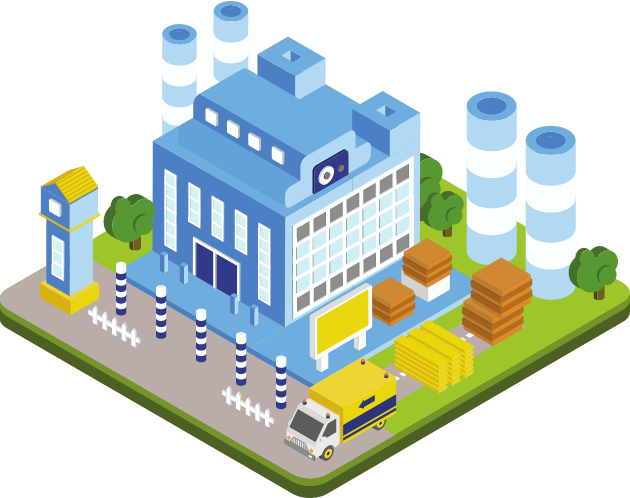 Odoo for trading companies

---
Odoo's "
Purchase

" and "

Sales

" apps are the most valuable to a trading company's business.



Odoo's Purchase module enables companies to obtain forecasts of product availability based on confirmed SOs, POs or MOs, and internal movements. Rules can also be set up to automatically send RfQs to their suppliers based on stock levels. Companies are able to stay organized because they can track the status of their quotes and orders, the number of orders, and estimated delivery dates.





Odoo's purchase module is fully integrated and works seamlessly with the sales module. Odoo's Quoter creates custom beautiful quotes in seconds. Once a quote is issued, employees can convert it into a so with one click, or let the customer do it themselves. Odoo's software enables companies to predefine any product variant (SKU) and type to make it easier to track and create offers. Quotes take into account potential discounts, coupons, shipping fees or 3PLs that allow companies to benefit from Odoo's app.
8
Efficient interconnection
In the past, when dealing with a business, multiple pieces of data need to be manually input and checked repeatedly, which is inefficient and has a large workload. Now, the process is finally convenient, there is no need to repeatedly enter the data, the data is still accurate, and the process is much faster.
Through digital means, the company has formed a closed management loop of data integration, business integration and business specification, and promoted the integration and improvement of business-end processes. In the future, we will carry out more in-depth cooperation with Majorbird to fully realize digital management transformation!
We have cooperated with customers for more than decades to jointly build digital combat power based on independent innovation. In the future, we will benchmark world-class management, and Majorbird will continue to help more companies, so stay tuned!