A Simple and Powerful ERP System


Odoo is a complete system, an open source framework, developed for the needs of ERP, suitable for customizing ERP systems, e-commerce systems, CMS, or websites that meet the various needs of customers. Due to the strong underlying structure of Odoo, all modules can be installed and loaded as needed, so customers can build their desired system like building blocks. Even if you don't install ERP-related modules at all, and only use Odoo's own underlying framework, you can build a system suitable for various purposes, pure B/S architecture. And it's all free, and not limited by source code, nor by the number of users.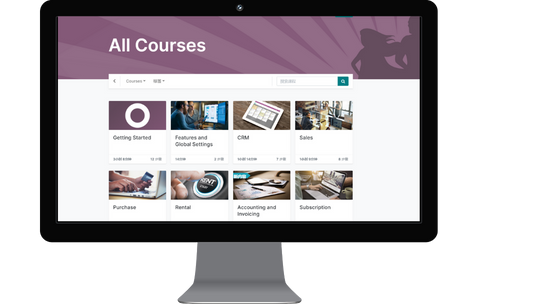 Suitable for SMEs


Odoo is an open source ERP with a free community edition and a paid enterprise edition. It includes features for accounting, project management, customer management, employee and recruitment management, inventory and warehouse, sales and purchasing, and POS. I like the dashboard where one can get a bird's eye view of the status of any task or activity that needs attention. odoo store also offers a large number of additional modules (called Apps). odoo uses Postgresql as the database. It offers a large number of customization options. Standard chart of accounts is available by default for some countries/regions, and you can create your own chart of accounts. Overall, ERP is very useful.
THESE COMPANIES USE ODOO TOO
50,000+ companies run Odoo to grow their businesses.
Join us and make your company a better place.