如今,越来越多的企业选择将产品组件发送给其他公司来生产成品,这种行为被称为外包。在Odoo中,公司也可以将生产进行外包,使员工可以专注于关键业务,提供更多的服务,不必担心招聘和人员配备。企业也不必支付昂贵的机器成本,使其有更多的钱来投资核心业务。
Nowadays, more and more businesses send their materials to other companies to produce finished goods, that action is called subcontracting. In Odoo, companies can rely on subcontractors as it offers many strategic benefits, it allows employees to focus on key business and provide more services without having to worry about recruiting and staffing. Businesses also don't have to pay for expensive machines, leaving them with more money to invest in their core business.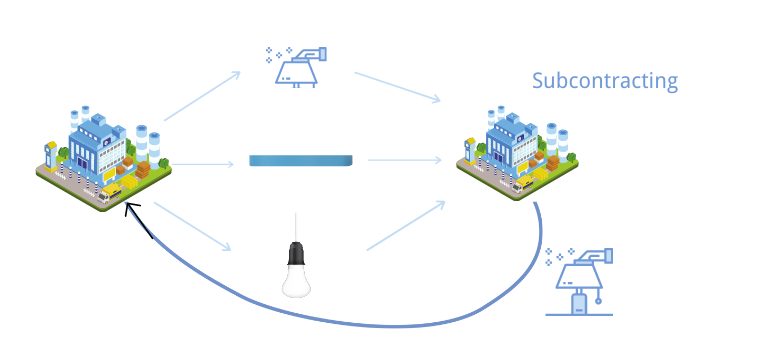 那么现在就让我们深入数据库中,看下Odoo是如何设置外包的吧!
So let's dive into database to see how we can rely on subcontractors!
1. 系统设置 System Settings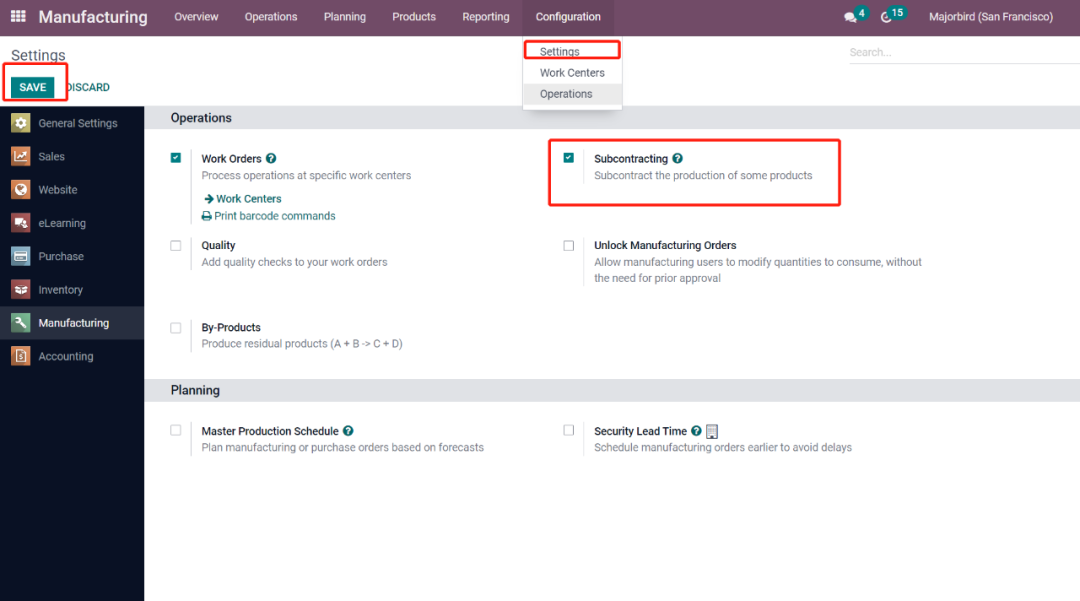 1.激活分包设置。操作:进入制造模块,选择配置,点击设置,勾选分包,点击保存。
Activate the subcontracting settings. Operation: Enter the manufacturing module, select Configuration, click Settings, check Subcontracting, and click Save.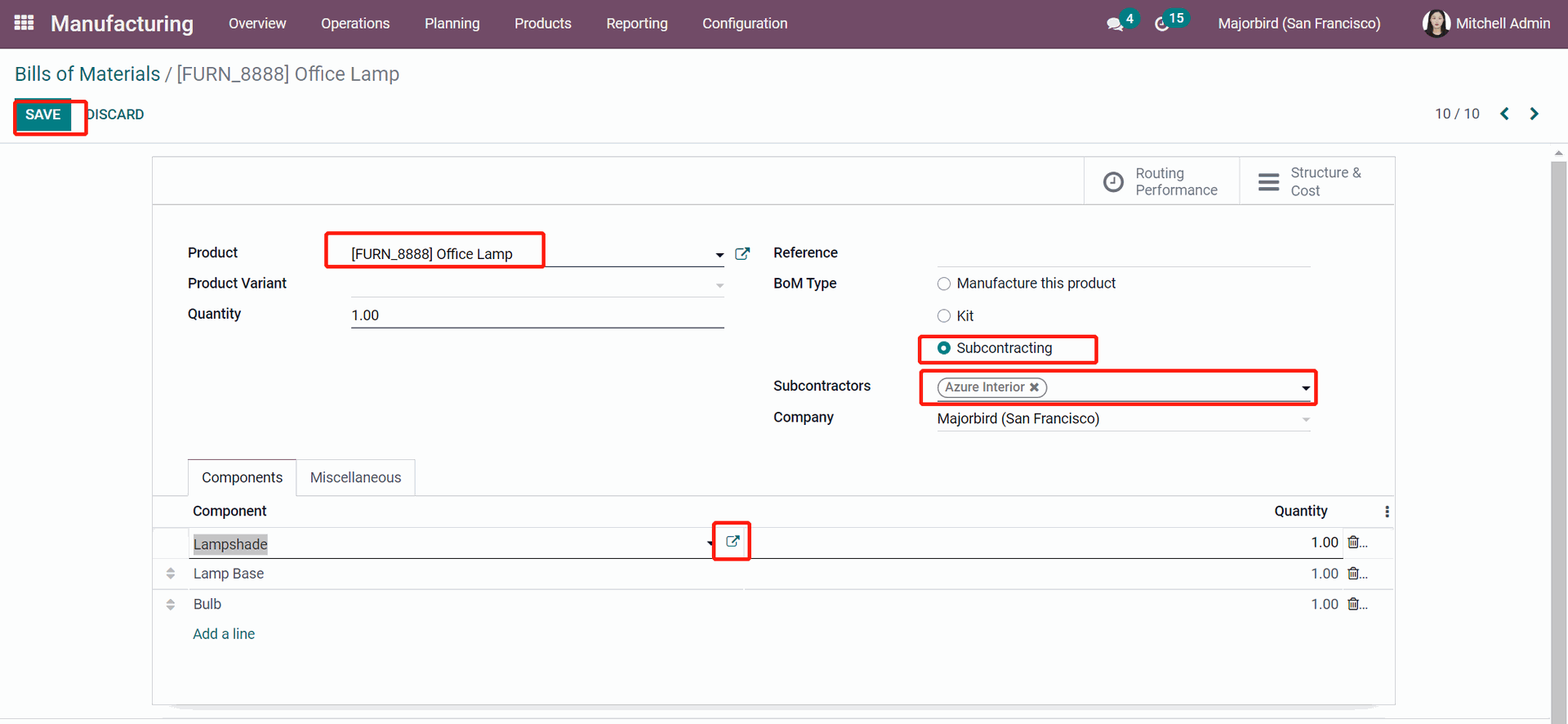 2.创建BOM。操作:选择产品,点击BOM,点击创建,选择产品,选择分包,选择分包商。
Create a BOM. Operation: Select the products, click BOM, click Create, select the product, select the subcontract, and select the subcontractor.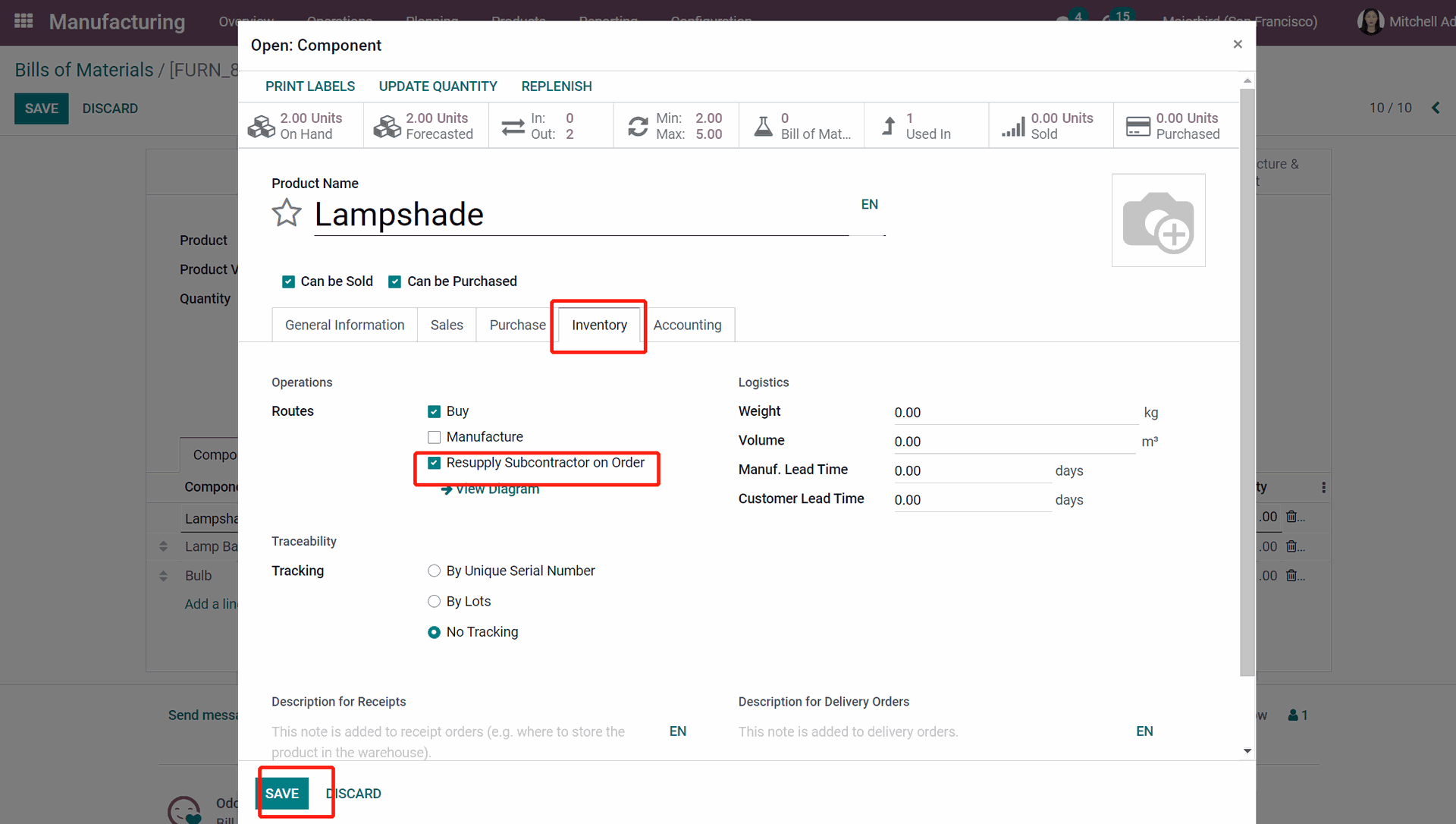 3.对BOM组件进行设置。操作:点击组件,进入产品页面,选择库存选项卡,勾选按订单重新供应分包商选项,点击保存。继续为其他组件进行同样的操作,点击保存。返回BOM页面,继续保存。
Set the BOM component. Action: Click on the component to enter the product page, select the Inventory tab, check the option to resupply subcontractors to order, and click Save. Continue to do the same for the other components and click Save. Return to the BOM page and continue saving.
2. 创建订单并运行 Create order and run
 

1.新建PO。操作:进入采购模块,点击创建,选择分包商,选择产品,点击保存,确认订单。
Create a new PO. Operation: Enter the purchasing module, click Create, select subcontractors, select products, click Save, and confirm the order.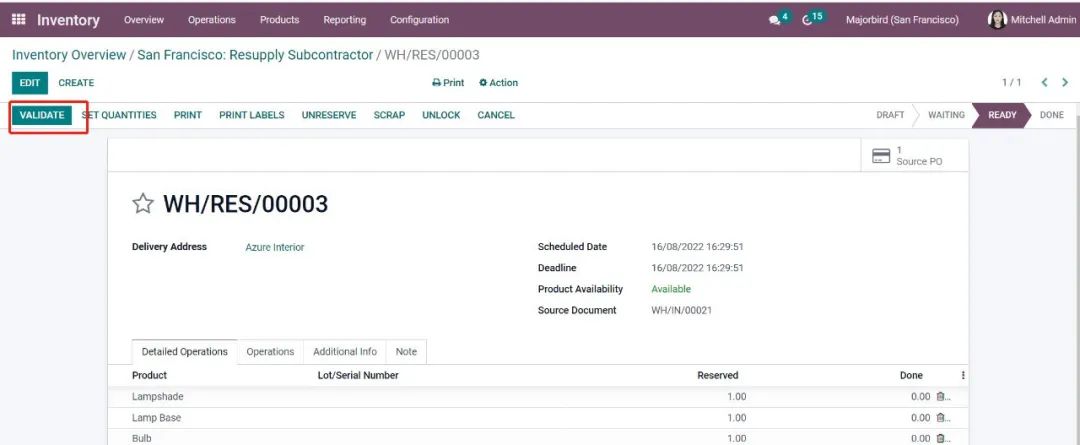 2.将产品组件发送给分包商。操作:进入库存模块,点击补给分包商,找到订单,点击验证,完成发货。
Send product components to subcontractors. Operation: Enter the inventory module, click the supply subcontractor, find the order, click Velidate, and complete the delivery.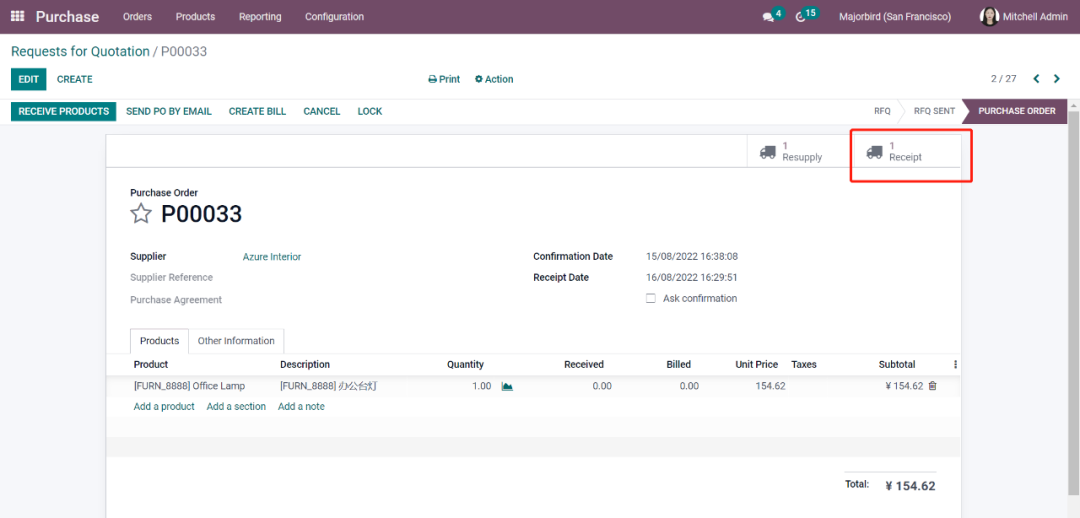 3.分包商完成制造后,进行收货。操作:进入采购模块,找到PO,点击右上角,进入收货页面,点击验证,确认收货。
When the subcontractor has finished manufacturing, take delivery. Operation: Enter the purchasing module, find PO, click the upper right corner, enter the receiving page, click Velidate to confirm the receipt.
以上就是我们今天所讲的内容。
如有更多疑问,或者您对Odoo系统感兴趣,希望了解更多,欢迎关注我们并打开下方链接,即可找到我们,我们将免费给您提供适合您业务流的demo。
https://majorbird.cn/contactus
If you have more questions, or you are interested in the Odoo system and want to know more, please follow us and open the link below to find us, and we will provide you with a demo suitable for your business flow for free.
https://majorbird.cn/contactus
---