面对多变的市场环境和行业竞争,通过重新整合业务流程实现增速提质几乎成了企业的必经之路。但对于发展型企业来说,这一过程也会面临规划不明等难题。深圳丹鸟通过Odoo ERP,提供解决方案,全面帮助发展型企业重整贸易流程。
Facing the ever-changing market environment and industry competition, it is almost the only way for enterprises to achieve growth and quality improvement through re-integration of business processes. However, for developing enterprises, this process will also face difficulties such as unclear planning. Through Odoo ERP, Majorbird provides solutions to comprehensively help developing enterprises reorganize their trade processes.
1. 背景介绍 Company Profile
 

北京F文化有限公司成立于2010年初,主要从事批发和零售贸易服务。其生活用品类,家居类已在电子商务平台有了属于自己的领域,同时也拥有多家线下门店。如今他们拥有自己的供应链体系,并拥有多家优质供应商及多地仓储空间。员工近100名,下设采购部,财务部、物流部、营销部、人力资源部等业务部门。业务涉及食品,文具用品、工艺品、漫画书籍,饮品等多种类型。
F was established in early 2010, mainly engaged in wholesale and retail trade services. Its daily necessities and household products have their own fields on the e-commerce platform, and they also have a number of offline stores. Now they have their own supply chain system, and have a number of high-quality suppliers and warehouse space in many places. There are nearly 100 employees, and there are purchasing department, finance department, logistics department, marketing department, human resources department and other business departments. The business involves food, stationery, handicrafts, comic books, drinks and other types.

2. 寻求发展 Integration is imperative

使用odoo之前
Before Odoo
销售和库存,公司在中国使用SAP business one 管理。SBO只设计出企业业务骨架,对于复杂的业务和多种业务场景,会产生一系列的问题,继续使用要进行大量开发,就会超过企业软件维系支出。
Sales and inventory, the company uses SAP business one to manage in China. SBO only designs the business skeleton of the enterprise. For complex business and multiple business scenarios, a series of problems will arise. If continuous use requires a large amount of development, it will exceed the maintenance expenditure of enterprise software.

线下商店零售,多城市使用本地的中国POS系统和支付网关。支付没有问题,但在统计时,由于零售数据分散,有一定的难度和误差
Offline store retail, multi-city use of local Chinese POS systems and payment gateways. There is no problem with payment, but in statistics, there are certain difficulties and errors due to the scattered retail data.

信息流、库存、销售处于割裂状态,各个部门缺乏统一的管理机制。同时线上商店的订单和库存情况难以整合。
Information flow, inventory, and sales are fragmented, and each department lacks a unified management mechanism. At the same time, it is difficult to integrate the orders and inventory of online stores.

顾客需求的多样化,个性化,销售模式相对简单,无法很好地满足客户的需求。
Diversification and personalization of customer needs, because the sales model is relatively simple, it cannot well meet customer needs.
3. 勇于变革 Choose Majorbird


集成Odoo社区版来管理所有操作,管理WMS、 B2B销售、B2C销售(线上/线下)。支付管理方面,升级可以使用ipad/Mobile在多个商店进行POS管理,不仅仅依靠一种工具,方便快捷。库存管理方面,可以使用手机进行扫描查看管理。
Integrate Odoo Community Edition to manage all operations, manage WMS, B2B sales, B2C sales (online/offline). In terms of payment management, the upgrade can use ipad/Mobile for POS management in multiple stores, not only relying on one tool, which is convenient and fast. In terms of inventory management, you can use your mobile phone to scan, view and manage.

对于所有渠道之间的订单都可以进行同步,同时也包含库存流动情况。支持多平台多家线上线下店铺进行同步。
Orders can be synchronized across all channels, as well as inventory flows. Support multiple online and offline stores on multiple platforms.

客户服务方面,可以使用自定义的规则,汇总和计算出所有渠道的客户忠诚度,设置不同的奖励。
In terms of customer service, you can use custom rules to aggregate and calculate customer loyalty across all channels, and set different rewards.
4. 新改变,优化流程 Change and result


北京F文化的经理李文先生对丹鸟团队在项目中的"倾心投入"表达感谢。他表示,丹鸟帮助公司重新整合贸易流程实现了管理创新,目前管理系统稳定且操作便捷,数据安全且实用性强,项目交付上线使用效果理想。"通过Odoo管理数据和运营,移动设备管理多个仓储,有效提升了公司数据流程整合能力和工作效率,在应对风险、降本增效、高速增长提供信息保障。"李文先生进一步说道,"希望我们与丹鸟继续深化合作,为贸易销售业的信息化建设提供强有力的支撑,助力其实现更高水平的飞跃。"
Mr. Li Wen,the manager of F, expressed his gratitude to the Majorbird team for their "dedicated investment" in the project. He said that Majorbird helped the company reintegrate the trade process to achieve management innovation. At present, the management system is stable and easy to operate, the data is safe and practical, and the project delivery and online use effect is ideal. "Manage data and operations through Odoo, and manage multiple warehouses with mobile devices, which effectively improves the company's data process integration capabilities and work efficiency, and provides information guarantees in responding to risks, reducing costs, increasing efficiency, and growing rapidly." Mr. Li Wen further said, " It is hoped that we will continue to deepen cooperation with Majorbird, provide strong support for the informatization construction of the trade and sales industry, and help it achieve a higher level of leap."
深圳丹鸟的odoo专家Ben表示,与贸易业的成功合作是一个良好的开端,丹鸟未来将继续以专业技术、专业服务和行业经验持续提升优化贸易产业的信息化系统,实现数字化全面覆盖,创新共赢。
Ben, an odoo expert from Majorbird, said that the successful cooperation with the trade industry is a good start. Majorbird will continue to improve and optimize the information system of the trade industry with professional technology, professional services and industry experience in the future to achieve full digital coverage and win-win innovation.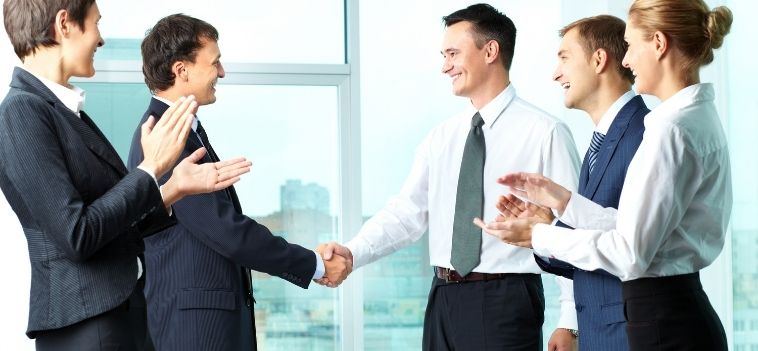 北京F文化公司业务整合项目的顺利验收,标志着Odoo ERP与贸易业的融合,以及对丹鸟团队的信任和选择。一直以来,我们对信息化升级都坚持"数字化本质是业务创新是管理优化"的准则,未来丹鸟也将持续携手贸易业,以终为始,共创共赢,为贸易业的高质量发展提供重要支撑。
The successful acceptance of the business integration project of F marks the integration of Odoo ERP and the trade industry, as well as the trust and choice of the Majorbird team. All along, we have always adhered to the principle of "digitalization is the essence of business innovation and management optimization" when it comes to informatization upgrades. In the future, Majorbird will continue to join hands with the trade industry to start with the end and create a win-win situation. Majorbird will also provide important support for the high-quality development of the trade industry.
*出于用户隐私保护,文中公司名称以及涉及到的人名均为化名。
*For the protection of user privacy, the company names and the names of the people involved in this article are pseudonyms.
---